Mike Ashley's is an owner of Newcastle United and sport direct. He bought this club in 2007, paying around £135 million. He is the recognizable owner of the Newcastle United. He has established an empire of sport
business
in England and become an English billionaire retail entrepreneur in sporting business.
He was the county level squash player at the age of 16, because of some injury he became a country level squash coach. In 1980, he opened first sports shop in Maidenhead and expanded it quickly. He has founded Sports Direct International plc in 1982. In 1990, he rebranded the sports soccer and open 100 stores in the United Kingdom. Now he has a chain of 400 Sport stores across United Kingdom. The group has more than 20000 employees over the UK and at the store of Belgium, Ireland and Slovenia. It overtook JBP Sports, which was the greatest sportswear retailer. Ashley has made money by purchasing brand; Donnay is the first major brand. He bought the Dunlop Slazenger, boxing brand Lonsdale and many others.
Newcastle United:
It is an English professional association of football club was founded in 1892. This club is a member of the Premier League. They have won four titles of League Championships and this has the ninth highest honors won by the club. Currently it ranks fifth in the world.
Dutch international striker
Luuk de Jong
said, "Newcastle is a great club and I have a good feeling about it,"
"I am very impressed with the stadium and training ground and have been made to feel very welcome by everyone I have met.
"It has been a tough season for me so far but I am here to play games and want to be important for the team, and successful with goals and assists.
"I am really looking forward to playing for Newcastle."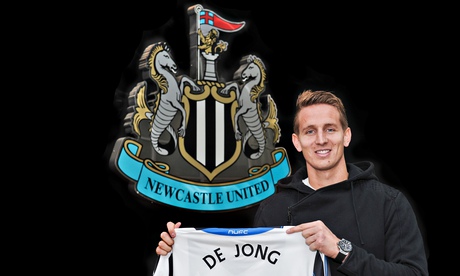 Ashley is renowned for different activities like memorable nights out with the football fans and drinking in big market. He is very different from other billionaires because he not like to give any interview or never attend any industry function, but he is very famous for Christmas lights in Totteridge, where is live. He always prefers casual dressing like shirt and chinos or tracksuit. For business purpose, carries a mobile phone in a plastic carrier bag with a brief case.
He is a great character in Business Tycoon and best boss in the world